I spent most of my life fantasizing about the way my life was supposed to be.
My thought process was, "When I ____  (lose 20lbs, get married, have the big house, lucrative career, adorable children…), then my life will be the way 'it's supposed to be.'"
I achieved a lot of what I set out to accomplish. I attended an Ivy League School, became an attorney, got married, built the big house, traveled extensively, had great friends and family, and to top it off had three beautiful daughters.
On paper my life looked like "I had it all." Yet, I felt trapped!
Although I had moments of fulfillment and happiness, they always felt fleeting or just beyond my reach because I was dealing with the same extra ten to twenty pounds, the same marriage that wasn't working, the same voices in my head that kept telling me what I should or shouldn't be doing, the need to be perfect, and that constant ache of wanting and knowing that "there had to be something more."
These feelings were the impetus for me to search for inner peace… and search I did! I read books, said affirmations, attended workshops, posted mantras on my bathroom mirror, did rebirthing ceremonies in warm pools, sweat in sweat lodges, had my aura cleansed by Indian Shamans, and went to more psychics and astrologers than I care to mention. I was looking for someone to give me my answers.
And while I had "aha" moments and periods of joy and self-love, they never lasted. Finally, I realized that nobody had my answers, a magical solution, or the ability to fix me. I needed to do the work myself and I needed to work from the inside out.
I came to realize that nothing in my external world — the weight, the marriage, that feeling that I was stuck on a gerbil wheel — was going to change until I shifted the way I felt about myself.
This was what brought me to The Ford Institute in 2002. Founded by the New York Times best-selling author Debbie Ford, The Ford Institute offers personal development courses and professional coaching training programs and has helped tens of thousands of people worldwide transform their lives in fulfilling and enriching ways.
As a student, I immersed myself in the work and witnessed my own life completely transform.
I let go of my marriage and worked through a difficult divorce and all of the emotions and changes that accompanied it.
I lost the weight I used as my protective shield, transformed my physique, and shifted my relationship with food and my body. I created a new home, a new career, and went from financial fear to freedom by stepping into new levels of responsibility in every area of my life.
I have amazing relationships and learned to open my heart and receive and give love in ways I never dreamed possible.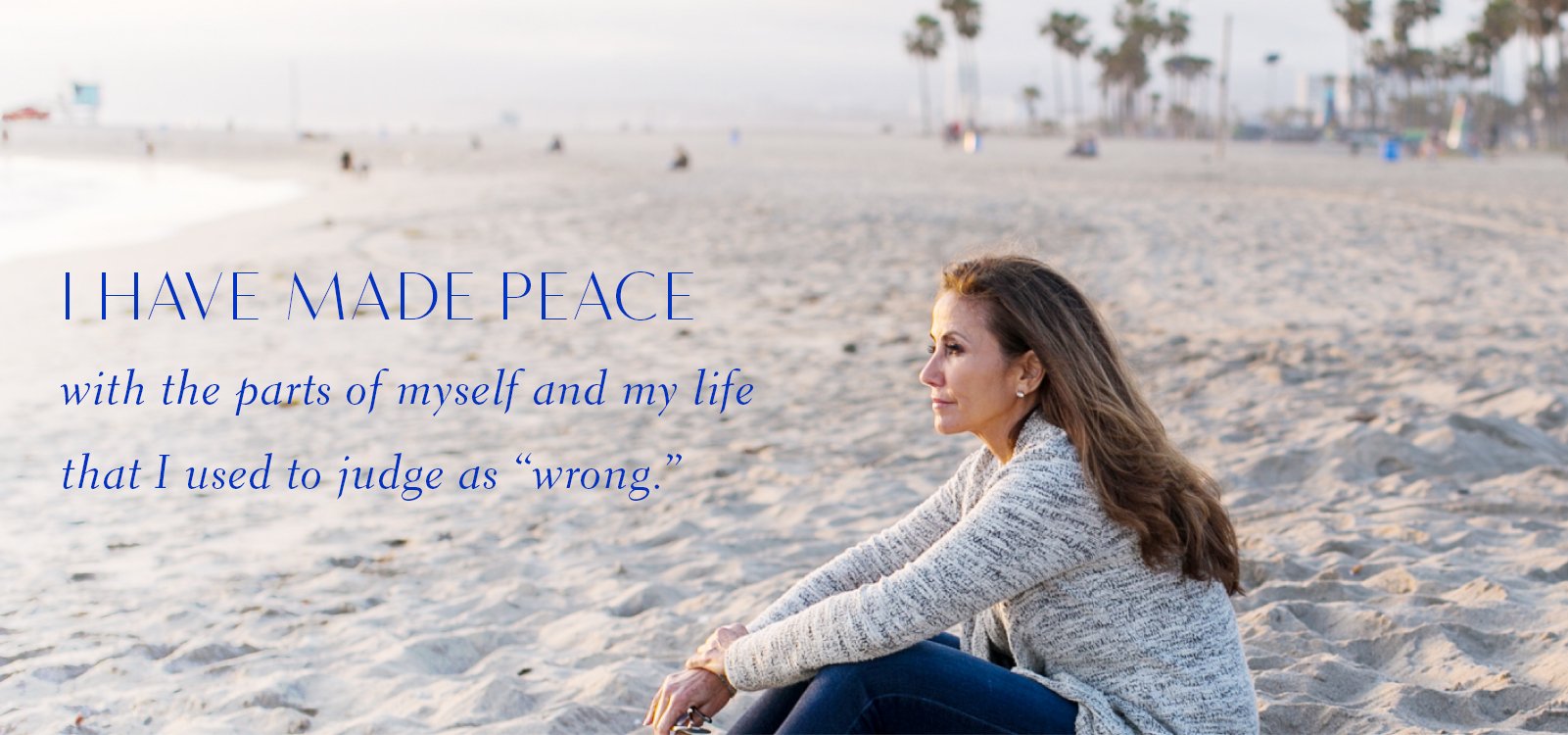 I have reached new levels of self-awareness and acceptance, and feelings of joy, purpose, and fulfillment that I never thought possible.
I have realized my purpose and feel free to be self-expressed, authentic, and fiercely confident in my passion to serve, empower, and liberate others.
Most importantly, I became the woman I aspired to be and have grown as a mother and role model for my three daughters!
It was my own healing and evolution that led me to become a Master Integrative Life Coach. I wanted to help others cross the bridge and share with them the amazing gift of liberation that I had been given. Shortly after getting certified, I was selected to be a teacher, core faculty member, and eventually leader of The Ford Institute.
This journey is what inspired me to write my book, The Integrity Advantage: Step into Your Truth, Love Your Life, and Claim Your Magnificence, a step-by-step guide that helps you shed all of the ways you have been out of integrity, empowers you to own that you are whole and complete, and guides you to live in alignment with your deepest truths and grandest desires.
Today, I am humbled to be an author, speaker, coach, and the CEO of The Ford Institute, supporting the evolution of thought leaders, influencers, and dynamic, motivated individuals around the globe.
"Before I attended The Shadow Process with The Ford Institute, I was sad that I would not be able to experience the teaching from Debbie Ford directly. I wondered how anyone other than her could possibly teach only what she could teach and share.
In a word, Kelley Kosow is a "badass."
After reading three of Debbie's books and doing all of the exercises. After watching the movie and videos Debbie generated. After completing The Shadow Process Workshop in LA with Kelley facilitating, I am complete and fully confident that Debbie is smiling from wherever she is, in the knowing that Kelley is not only continuing the work Debbie began, but is putting a spin on the process that only Kelley can do.
I could see in Kelley's eyes that she is fully committed to continuing the Divinely inspired work which Debbie Ford began."
—Greg Frucci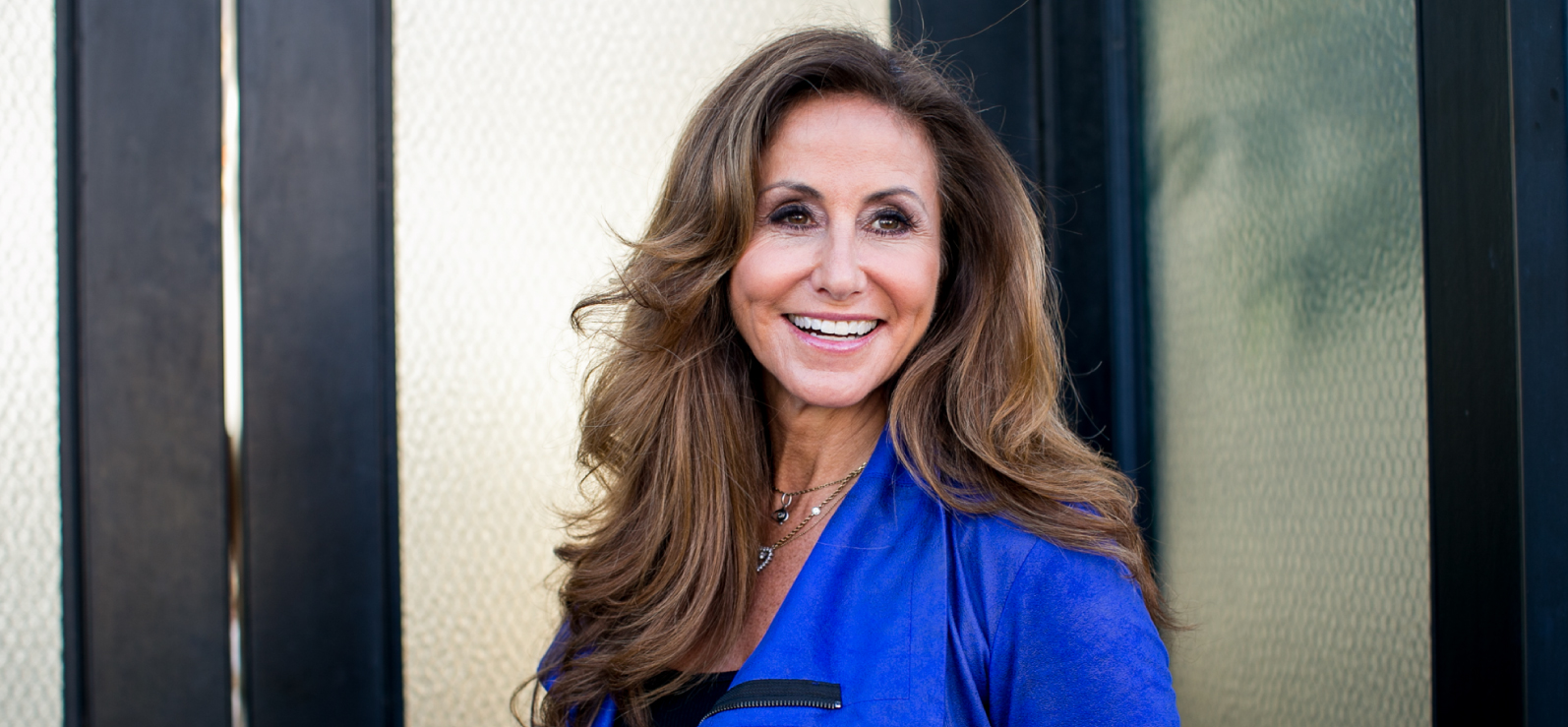 PROFESSIONAL BIO
Kelley Kosow is an author, motivational speaker, and the Chief Executive Officer of the highly acclaimed Ford Institute. She continues the legacy of the late Debbie Ford, New York Times bestselling author and creator of The Shadow Process, and leads the development and teachings of The Ford Institute's transformational programs to tens of thousands of people across the globe.
Her book, The Integrity Advantage: Step into Your Truth, Love Your Life, and Claim Your Magnificence is praised as a "brand of brave insight and authentic wisdom [to] be who you want to be" and an "inspiration and catalyst to create the future of your dreams." Author Panache Desai says, "Kelley has the ability to elevate everyone that she meets into their highest expression. Her work transforms limitation in all forms and introduces people to the limitless power within them."
Known as a "kick-ass" coach to high-level executives, change makers, celebrities and dynamic, motivated individuals committed to personal transformation, Kelley blends her quick wit, laser sharp insight, and ruthless compassion to help people upgrade their lives on a cellular level.
While her gifts are many, she is remarkably skilled at awakening people to their limiting patterns, beliefs, and self-sabotaging behaviors and presenting the path of what is possible. Her coaching elevates the relationship her clients and students not only have with others but also with themselves.
Kelley is a graduate of Brown University and the University of Miami Law School and was formerly a practicing attorney and family law mediator. Though she achieved great success in her career, she felt "stuck" and was seeking more meaningful work when she discovered The Ford Institute. After Kelley began working with Debbie, she knew that a new path had opened up for her and became a staff member in 2007.
Prior to that, Kelley founded the company Go Goddess!™ Inc., which created games, books, and seminars to empower, inspire, and entertain women and girls. She has been featured in Oprah Magazine as someone who could "Dream it, Do it," as well as In Style, People, Working Mother, Latina, NY Times, Conde Nast Traveler, and LA Times. Kelley has also appeared on "The Balancing Act" and Better.tv.
Today, Kelley splits her time in Miami, New York City, and Los Angeles with family, friends, and her personal development community.
"Kelley is a very special human being who has the capacity to support others in a very non-judgmental and safe way. That is a very special gift. She is real, transparent and her desire to serve is apparent. I am very thankful we have crossed paths in this lifetime. She is a gift." —Eve Rosenberg
"Kelley is beautiful inside and out. She is strong, loving, compassionate, and genuine. She walks the talk, she lives the talk and the process. She is dedicated to this work. She carries on the work of Debbie Ford with pride, love, and a full understanding that she is here to do just that. How beautiful that must feel for her to know that she helps so many people and I can see in her that it is her true mission in this life. I can understand why Debbie left this work to her. She is the perfect fit." —Tammy
"Kelley Kosow has immersed herself in the work of Debbie Ford very deeply and carries on a beautiful legacy. She lovingly shares her vulnerability while maintaining great integrity as she skillfully guides others toward an inexplicable fullness of life that can only be attained through this integrative work."
—Lindarae Polaha
ASK KELLEY
Submit your questions about life, love, career, and more, and I'll answer them over The Fierce Life.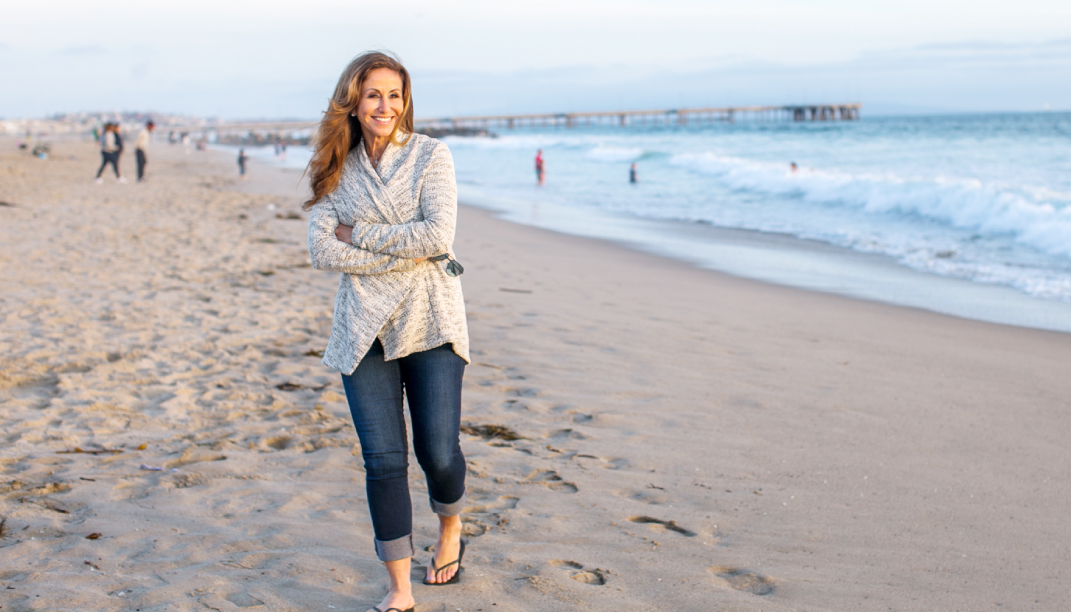 By clicking "SUBMIT" you are agreeing that we have the right to use your question and first name on The Fierce Life blog. Kelley may not respond to your message, or answer your question directly. If you are in need of medical or psychological help, call a professional immediately.