"When we bite our tongues,
we swallow our integrity!"

– Kelley Kosow
Kelley's Story
I spent most of my life fantasizing about the way my life was supposed to be. My thought process was, "When I ____  (lose 20lbs, get married, have the big house, lucrative career,  adorable children…) then my life will be the way 'it's supposed to be.'"
I achieved a lot of what I set out to accomplish. I attended an Ivy League School, became an attorney, got married, built the big house, traveled extensively, had great friends and family and to top it off I had three beautiful daughters. On paper my life looked like "I had it all." Yet I felt trapped! Although I had moments of fulfillment and happiness, they always felt fleeting or just beyond my reach. The truth is I was dealing with the same ten to twenty pounds, the same marriage that wasn't working, the same voices in my head that kept telling me what I should or should not be doing and that constant feeling of wanting and knowing that "there had to be something more!"
It was these feelings that were the impetus for me to start on this search for inner peace…. and search I did! I read books, said affirmations, attended workshops, posted mantras on my bathroom mirror, did rebirthing ceremonies in warm pools, sweat in sweat lodges, had my aura cleansed by Indian Shamans and went to more psychics and astrologers than I care to mention. I was looking for someone to fix me or give me my answers! I had "aha" moments and periods of joy and self-love, but they never lasted. Finally I realized that nobody out there had my answer or could fix me or my life. I needed to do the work myself and I needed to work from the inside out. I came to realize that nothing in my external world – the weight, the marriage, that feeling that I was stuck on a gerbil wheel – was going to change until I shifted the way I felt about myself.
This was what brought me to The Ford Institute of Transformation Training in 2002. Founded by best-selling New York Times author, Debbie Ford, The Ford Institute offers personal development courses and professional coaching training programs and has helped tens of thousands of people world wide transform their lives in fulfilling and enriching ways. First, I was involved with the Institute just as a student, but then as I saw my own life transform, I knew I was meant continue. I became a Master Integrative Coach and then was selected to be a teacher, core faculty member and leader of the Institute.
As is the case with most professionals, you become your first client. Thankfully, mine is a success story! In the past few years I have let go of my marriage and worked through a difficult divorce and all of the emotions and changes that accompanied it. I have lost the weight I used as my protective shield, transformed my physique and shifted my relationship with food and my body. In addition, I created a new home, a new career and went from financial fear to freedom by stepping into new levels of responsibility in every area of my life. I have made peace with the parts of myself and my life that I used to judge as wrong. I have reached levels of self- awareness and acceptance and feelings of joy, purpose and fulfillment that I never thought possible. Most importantly I became the woman I aspired to be and have grown as a mother and role model for my three teenage daughters!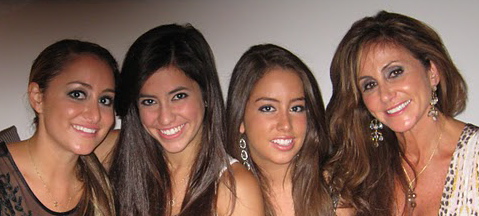 The real reason I do this work is because I am passionate about giving people what I got – Liberation!
If you are ready to experience liberation, contact Kelley at
"We must learn to live our lives in tune with our whole being. We must then learn to make decisions based in wholeness instead of lack, truth instead of fear and in the light of our grandest vision instead of our comfort zone. And that is what I call living a life of integrity"
– Kelley Kosow
Kelley's Bio
Kelley Kosow is a Master Integrative Life Coach and Chief Executive Officer of The Ford Institute, where she is a leader and teacher of emotional education, shadow work, and personal mastery. Kelley Kosow was handpicked and personally trained by the late Debbie Ford to lead The Ford Institute and continue the legacy of this life changing work.
Kelley leads of all of the trainings and workshops, creates of all of the new content and teachings, and works with individuals, groups and corporations world-wide. Known as a "coach's coach," and a "kick-ass" coach, she uses her quick wit, laser sharp insight, genuine examples, and ruthlessly compassionate style to transform people's lives. Truly gifted in supporting people to realize their limiting patterns and beliefs and self-sabotaging behaviors, Kelley is a relationship expert who specializes in improving people's relationship with others and themselves so that they can begin to create the life they've always wanted.
Kelley is a graduate of Brown University and the University of Miami Law School and was formerly a practicing attorney and family law mediator. Though she achieved great success in her career, she felt "stuck" and was seeking something more when she discovered Debbie Ford's powerful work through the Ford Institute. After Kelley began working with Debbie, she knew that a new path had opened up for her and became a staff member in 2007.
Kelley founded the company Go Goddess!™ Inc., which created games, books, and seminars to empower, inspire, and entertain women and girls. She has been featured in Oprah Magazine as someone who could "Dream it, Do it," as well as In Style, People, Working Mother, Latina, NY Times, and LA Times. Kelley has also appeared on "The Balancing Act" and Better.tv.
In 2013, Conde Nast Traveler "The Spa Guide 2013," published a feature entitled "Spotlight On Miami," which lists Miami's "hottest feel good trends." The article featuring Kelley is entitled "Miracle Therapy" and reads, "She's ridiculously pretty and glamorous and if you can forgive her this then life coach Kelley Kosow is a powerhouse. Smart, slightly neurotic locals can't stop chattering about how she has transformed their lives. She is incredibly inspiring and seems to have the experience, empathy, and energy to encourage you to take the first small steps of change towards the life you crave."
Kelley is currently working on her first book on The Integrity Advantage – Step into Your Truth, Love Your Life, and Claim Your Magnificence.
Kelley is the mother of three grown daughters and lives in Miami, Florida.
Kelley's Testimonials
"Kelley holds a space for every individual in a way that absolutely shows you your part in how you are contributing to the Global consciousness. If you are ready to show up and BE THE CHANGE Kelley is your mentor. She will show you how to get to your heart, the places where the mind cannot take you. THANK YOU, I will never be the same. My mind is open and my heart receptive."
"Kelley is an amazing teacher and mentor. She is fiercely devoted to the work and to your transformation. She has a deep understanding of transformational concepts and this shows as soon as she steps on the stage. I feel extremely grateful to call her a mentor and teacher."
"Kelley is a very engaging speaker. Her extensive knowledge of the teaching tools and materials gave me a clear understanding of the work I'll be doing to help others in their quest to improve their lives and find their own paths. Kelley teaches with her whole self, using her heart as well as her intellect."
"Kelley is funny, tender, diamond bright and fearless in demanding the best from us."
"Kelley is a gifted teacher. She offers a beautiful blend of genuineness, honesty, and compassion, and is totally committed to the work. She has an amazing ability to be of high intellect as well as human spirit."
"An amazing role model, leader and coach, Kelley believes, lives, and breathes what she teaches and is an example of the impeccable standards and expectations of The Ford Institute."
"It's no joke that Kelley is a kick-ass coach! She lovingly put the boot where it needed to be to get me where I said I wanted to go."
"Kelley is amazing; her passion for her work and her willingness to be open with the students on her own struggles coupled with her in-depth knowledge of the material and her ability to give it over is amazing."
"Kelley stands out as an exemplary leader because of her authenticity. She has done her own work and, thus, is able to shine a light into the heart and souls of others. Her use of intuition and skill evoke profound transformation in us all. She touches hearts and fans our wings to fly."
"What I have appreciated most in Kelley is her authentic, heartfelt and flexible nature. For me as a student , listener or whatever, it ́s exciting and touching to see that there are still role models out there who are not only pretending to be a role model but who are one through their beingness and integrity. And so is Kelley."
"Kelley really knows how to listen to what's not being said. She knows what I need before I do because she is being the clean vessel that I need to make such discoveries. When she hears what I'm not saying, she gives the gentle nudge, or the ass kicking, that I need to own up to my potential."
"Kelley is a very engaging speaker. Her extensive knowledge of the teaching tools and materials gave me a clear understanding of the work I'll be doing to help others in their quest to improve their lives and find their own paths. Kelley teaches with her whole self, using her heart as well as her intellect."
"Kelley is truly a woman with a personality that draws you in , she has taken a role to inspire individuals, and she dose it very well, her beauty external is defiantly a reflection of her beauty within, she is an ultimate powerful leader , she's the kind of woman that can motivate anyone to do anything that they desire."
"Kelley is an effortless leader who stands in the work and teaches others to do so. She has a huge heart and impeccable integrity."
Kelley's Calendar